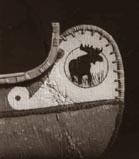 The following are sites we thought you might enjoy. We have broken them down into the following categories: canoe clubs; museums; native arts & crafts; living history; primitive skills; the fur trade; outdoor equipment; outdoor clothing. 'center'>
Clubs:
American Canoe Association - The ACA Serves the Nation's Paddlers by Helping Ensure Safe, Enjoyable, and Quality Recreation Opportunities on America's Waterways . Top ACA News Groups Join Forces Against Jet
Canadian Recreational Canoe Association - The official website of paddling in Canada
Historic Trails Canoe Club - To publicize, by our retracing same, those water routes made famous in history through their use by early explorers and fur traders.
Museums:
Canadian Canoe Museum - Visit the Canadian Canoe Museum, in Peterborough, Ontario, Canada - home of the world's largest collection of canoes and kayaks. Featuring bark canoes from every part of the continent
Minnesota Historical Society - Visual Resourse Database featuring photographs, art, posters and fine art photographs.
Organizations:
Wolastoqiyik, Mi'kmaq and Passamaquoddy Peoples - First Nations Cultures in Atlantic Canada. This site provides a photographic archive of Native birchbark canoes from the Atlantic Northeast. This is a real treasure and a delight to see.
The National Film Board of Canada - Films On First Nation Peoples of Canada.
Boundary Waters Canoe Area Wilderness - An entry point map for the wilderness as well as a list of permit issuing stations and regulations.
Wooden Canoe Heritage Association - A Non-profit group interested in the use of traditional style canoes, with 1,500 members nation-wide. Links to builders, suppliers, graphics and related websites.
The Woodland Confederacy - The Woodland Confederacy is a historical re-enactment organization dedicated to portraying Native Americans of the eastern woodlands. With a membership of over fifty friends and families, we depict the native peoples of the seventeenth and eighteenth centuries.
NativeTech - A topically organized educational web site emphasizing the Eastern Woodlands region, organized into categories of Beadwork, Birds & Feathers, Clay & Pottery, Leather & Clothes, Metalwork, Plants & Trees, Porcupine Quillwork
Rendez-vous Voyageur - It's a unique resource of its kind designed to help you better understand the Voyageurs. In addition to the information grouped by themes, rendezvousvoyageurs.ca also offers an activity section, information on the documentary "Morning in the North West" and a series of links.
North American Voyageur Council (NAVC) - The North American Voyageur Council (NAVC) is a nonprofit educational organization for individuals interested in various aspects of the fur trade era, whether researchers, reenactors and living historians, history buffs, or the curious and interested.
Merchants:
Falcon Log Homes Ltd. - Log homes and cabins handcrafted by Canadian builders of log home kits. We ship our log packages throughout Canada, the U.S. and overseas.
Montana Outdoor Store - Montana Outdoor Store has discount Sporting Goods and Hunting gear Camping Gear Fishing supplies Fishing Gear Hunting Equipment and Sporting Goods for the outdoor enthusiast.
ReenactorClassifieds.com - The marketplace for living historians. Post buy/sell/swap/wanted, employment, event, personal and recruiting ads for free. All major time periods, from Ancient Warfare to World War II.
509-327-7902 voice 509-327-7989 facsimile john@barkcanoe.com e-mail
Home Canoes Classes Furnishings Accessories Tips News and New Stuff Consignment Canoes