From September 2nd to September 17th 4 students, without prior skills other than the "Home Study Program", built their own birchbark canoe. Most materials were prepared in advance. The class consisted primarily of assembling the canoe. Below are just a few pictures.


---
Scroll from left to right to view pictures. Click on any picture to see enlargement. 'justify'>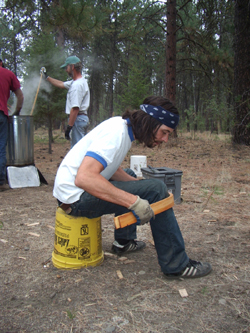 Rib Bending - Each student bent all their own ribs. None were broken in this bending process.
That was a total of 138 ribs!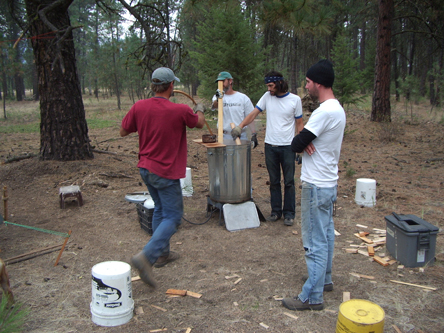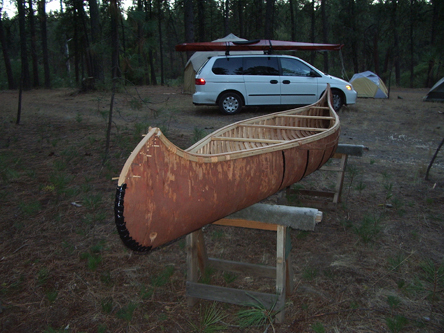 Ojibwe Longnose Canoes - Three different styles of canoes were made each having their own demands. Two were Ojibwe Longnose as shown here and below, one Maliseet and one a sturgeon-nosed Kootenay.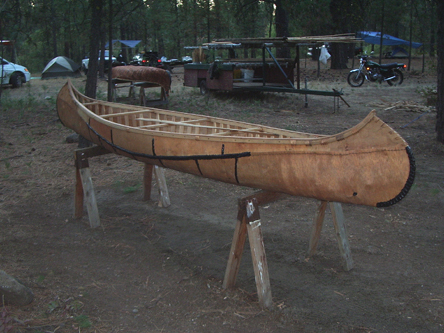 Ojibwe Longnose - This canoe and the one above are both classic northern Minnesota style Longnose hunting canoes. This is the style that once belonged to the Dakotah Sioux. The Ojibwe took on the style before pushing the Dakotah out of the woodlands.