IN THIS ISSUE
1. News
- Web Site Updates
- More fun photos

---
Web Updates

The website is currently being updated. New photos, information about classes for 2010, updates in the "Tips" section as well as a posting of past newsletters will be included. These may not be complete at the time you receive this so please keep checking back.


---
My Christmas Present to You - More Fun Photos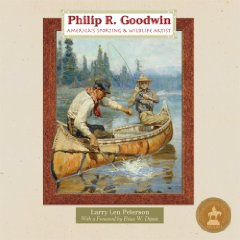 These photos all come from the book Philip Goodwin, America's Sporting & Wildlife Artist by Larry Len Peterson.

If you sit in an office and look at a wall or a city-scape and long for the northwoods this is THE ultimate escape book for your coffee breaks.

Philip Goodwin was, from what I can tell, the most prolific artist of birchbark canoes. He was a contemporary and friend of Charles Russell and came from the same school of illustration as Frank Schoonover and N.C. Wyeth, also great illustrators of scenes depicting birchbark canoes. With the rare exception of very few cases his renditions are extremely accurate.

This oversize coffee table book is a collection of his art. The book lists for $95 and we are selling it for $75 plus S&H. Call us at 509-327-7902 if you would like to purchase it and we will get it into Santa's bag.

I hope you enjoy these and may your wishes for this season come to pass.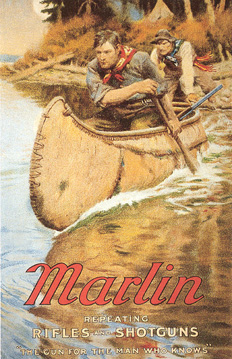 This canoe is continuously lashed and by the look of the stem it would be Western Cree or northwestern Ojibwe Longnose.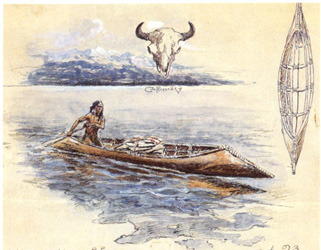 Charles Russell and Philip Goodwin were contemporaries and friends. Goodwin would visit Russell and they would correspond with each other via letter. This watercolor by Russell of a Kootenai Sturgeon Nose spruce bark canoe was on a letter to Goodwin with a brief description.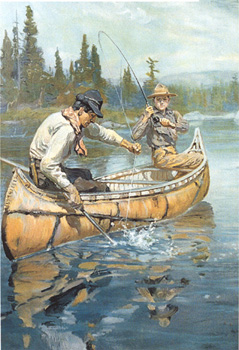 Classic shot of the Native guide with one cheek on the back thwart and the other on the gunwale and the client sitting up front. From what I have seen this was always the way it was done.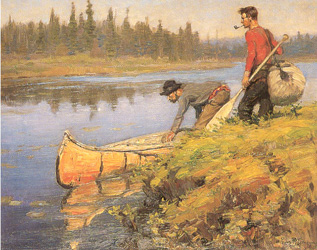 Doesn't this just make you want to join them?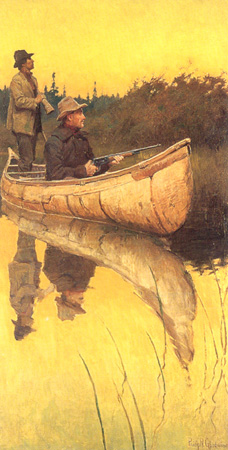 Look at the lines on this canoe. Classic Malecite.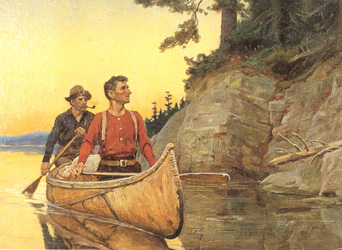 Our Abenaki replica looks almost identical to this one. Note that the gunwales are only lashed up the ends and at the thwarts.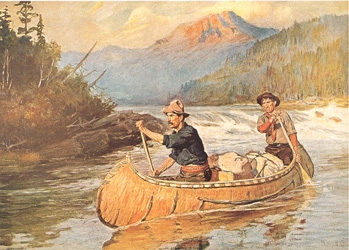 Ojibwe longnose.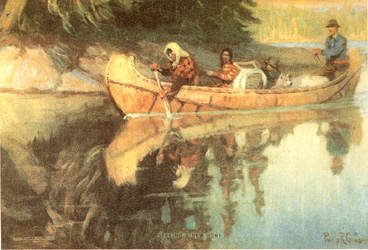 Fur trade canoe.
This one is very much like a Chipewyan. I did a 26 footer like this that was paddled up the Peace River last year retracing Alexander MacKenzie's trek to the Pacific. MacKenzie's lasted about a month and so did mine. It was trashed and then ceremoniously burned.

You can see photos and read more about it (in French) here.
---
-----------------------------------------------------------------------------------------
To remove yourself from this list, simply reply to this email with the word "REMOVE" in the subject.
------------------------------------------------------------------------------------------