Materials for the Adirondack style rustic furniture maker & birch bark crafter. 'center'>
Whether you make rustic furniture, birch bark crafts, floral arrangements or birchbark canoes it is our aim to provide you the bark and other materials you need.
If you don't see it here, please contact us and we will try to find it for you or tell you where you can get it.
'center'>
Materials
Furniture Quality Bark - Our bark comes from north eastern Alaska and Siberia. It has all the characteristics of fine bark - flexible and lovely on the white side. The sheets vary in thickness from about 1/16" to 1/8". It varies in look but mostly is bright white with distinctive birch bark characteristics. Please tell us what you need and want and we will do our best to find sheets that match. We have a very ample supply this year.

2'x2' Sheets -
These sheets may be a bit narrower and longer..
Price is $10.75 per square foot.
2'x3' Sheets - These sheets can be up to 40" long and 18 to 26" wide.
Price is $11.75 per square foot.
2'x8' Furniture Quality Sheets - they vary in size so may be slightly larger or smaller
Price is $12.75 per square foot.
2' to 3'x 8' Canoe Quality Rolls - when available
Price is $15.75 per square foot

Below is a sampling of what these sheets look like. Depending on supplies we will do our best to provide you the look you desire.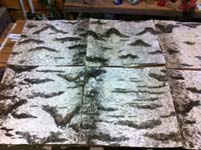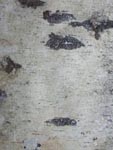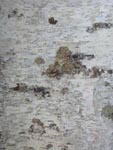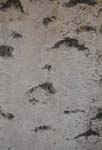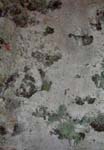 Photo #1 Siberian; Photo #2 ; Photo #3 ; Photo #4; Photo #5 River Birch
Click on any image to view full size
---



Birch Bark Tubes - This bark comes from dead trees. As a result it tends to hold its natural curl around the tree. This works well for baskets, candles or anything that would wrap around a cylinder. It has more character and does not come in exact dimensions. Tell us about your project and we will let you know if this bark will work for you.
$6.75 per sq foot for tubes with diameters less than 6". Tubes with diameters over 6" are $8.50 per sq ft.





---
Craft Quality Bark - Bark designated "craft quality" typically has a scarred white side and the tan side is used for baskets, wig wams, etc. It also works well in rustic furniture when you are using the tan side to contrast with the white. It comes from the part of the tree that is below the snow line so is rough and dark or the white has been scuffed in the harvest process but the tan side is OK.
$6.50 per sq foot


---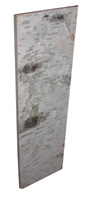 Birch Bark Wall and Ceiling Panels - In most wall and ceiling applications the bark needs to be attached to a substrate such as plywood which then in turn can be attached to the wall or ceiling or inserted into cabinets. The steps involved while not difficult can be time consuming and if you plan on using a contractor who has never worked with bark before this can add up in expense. This is why we offer the option of purchasing pre-pressed and backed panels. Now your contractor can finish a whole room in a matter of hours because he is cutting and applying paneling..

Each panel is vacuum pressed and glued using the finest veneer adhesive available. If the application is not going to be adhered to a wall or contained surface then a backing or balancing veneer needs to be adhered to reduce the chance of warping or cupping. Or, one can simply paint "Kilz" primer sealer to the back of the board. This will act as a balancing layer the way the glue balances the passing of moisture when attaching a balancing veneer. This can be the least expensive option.

Finishes:
We are often asked about finishes for birch bark panels. In the final two photos shown below, those panels
were finished with Modern Masters brand water-born "dead flat varnish". The customer told us there was
no change in color or yellowing. It was both sprayed and brushed depending on the area. It comes in gallons
and quarts. You will need a sprayer if you wish to spray it.

For smaller jobs we recommend the following - Krylon "Matte Finish" in a spray can. Apply a few light coats.
This acts as a sealer so that the heavier finish does not soak into the bark. Once dry apply several coats of
satin finish acrylic polyurethane. Any brand will work but it must be an acrylic and it is important that conditions
such as temperature as listed on the can are followed.

Price of Laminating: (in addition to the bark price)
$7.50 plus the price of the bark for Meranti Mahogany substrate 1/4" thick
$8.50 per square foot 1/2" thick Meranti Mahogany or shop grade American Birch substrate
$10.00 per square foot 3/8" or 1/2" thick Baltic Birch substrate
6"x8" sample available for $10 plus shipping.



Dimensional Panels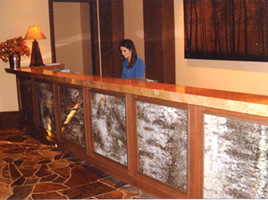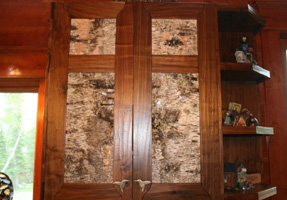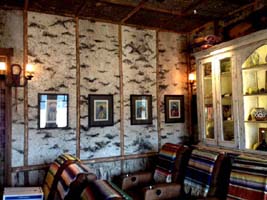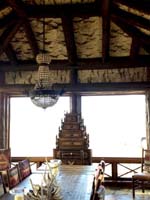 These samples are 1/2" meranti. Note how flat the bark lays on the substrate despite ridges in the bark.
Click on any image to view full size
Shoots, Saplings and Trees

Yellow birch
- diameters between 1/2 to 1" - $1.50 per foot
- diameters between 1" to 2" - $2.00 per foot
- 2-3" - $3.00 per foot
- 3-4" - $4.50 per foot








White birch
- diameters between 1-2" - $2.75 per foot
- diameters between 2-3" - $3.75 per foot
- diameters between 3-4" - $5.75 per foot




---
How To Order

Give us a call. We'll be glad to answer your questions and help you with your project. You can order by credit card, money order or check. Returns: We do accept returns but there is a 10% restock fee to cover non-refundable credit card fees and restock. We want you to be happy with your order. No piece of bark is the same so we encourage you to call and discuss your project. This helps us match the right bark to your needs and wants and avoid the possibility of a return.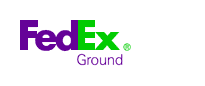 All orders are shipped Fed Ex Ground within 48 hours.
We will do our best to service your order as quickly as possible.
If it must go out the same day a rush delivery handling fee of $10 will be charged.




509-327-7902 voice and facsimile john@barkcanoe.com e-mail
Home Canoes Accessories Tips News and New Stuff Links Consignment Canoes