Can't Make A Class, Take The Class Home!
This is like the field class but is done with a DVD, booklet and sample materials. It allows you to acquire the skill in your own home.
What is Included
We give you sample root, cedar, bark and a crooked knife. You learn the difference between good vs. inferior bark; split and carve cedar, and prepare root. Then you will build your own 3 foot scale model following the instructions covered in the DVD and in the booklet. The end result will be a model canoe you can be proud of plus the knowledge of how to build your own full size canoe.
Price
Cost is $145 plus $35 shipping and handling in the U.S. lower 48 to make a 3' canoe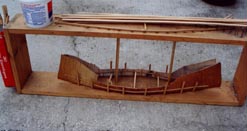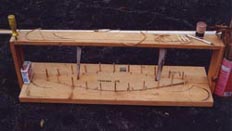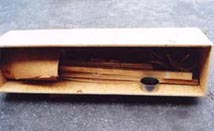 For more information or to register call or e-mail us.


---
509.216-7451 voice john@barkcanoe.com e-mail
Home Canoes Materials Accessories Tips News and New Stuff Links Consignment Canoes