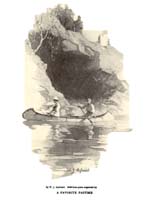 NEWSLETTERS

Every other month we try to get out an electronic newletter that provides information of interest to the birchbark canoe devotee. Typically we post photos, news and technical tips. We are always open to any information that you would like to pass our way that you think might be of interest to others.



SUBSCRIBE TO OUR NEWSLETTER Send an email to john@barkcanoe.com and we will get you on the mailing list.

Back Copies of Newsletters

Newsletter 2 2004
Newsletter 3 2004
Newsletter 5 2004
Newsletter 6 2004
Newsletter 7 2004
Newsletter 8 2004
Newsletter 9 2004
Newsletter 1 2005
Newsletter 2 2005
Newsletter 3 2005
Newsletter 4 2005
Newsletter 5 2005
Newsletter 6 2005
Newsletter 7 2005
Newsletter 1 2006
Newsletter 2 2006
Newsletter 3 2006
Newsletter 4 2006
Newsletter 5 2006
Newsletter 6 2006
Newsletter 1 2007
Newsletter 2 2007
Newsletter 3 2007
Newsletter 1 2008
Newsletter 2 2008
Newsletter 1 2009
Newsletter 2 2009
Newsletter 1 2010
Newsletter 2 2010
Newsletter 3 2010
Newsletter 1 2011


---
MUSEUM CANOES






Click on any image to view full size
From left to right Ely, MN; Spokane, WA; Grand Portage, MN; Cass Lake, MN; Mille Lacs, MN;
Some other nice canoes can be found in:
1. The Museum in Augusta Maine. Nice Penobscot, and Passamaquoddy Canoes.
2. The Museum on Indian Island in Old Town, Maine. They have a nice Penobscot Canoe.
3. The Museum at the University of Maine in has a nice canoe on display.
4. The Royal Ontario Museum has a huge canoe on display. It looks like the work of Caesar Newashish an Eastern Cree.
5. The Peabody Museum at Harvard University has a number of birchbark canoes but you need to set an appointment to see them - don't just show up.
6. Ralph Frese at Chicagoland Canoe Base has a museum with a number of bark canoes.
7. The Lake of the Woods Museum in Kenora, Ontario has a nice Ojibwe canoe on display.
Let us know where you have seen them and send us a picture if you can
---
ARTICLES ON HOW TO BUILD A BIRCHBARK CANOE
Wilderness Ways Magazine ran a detailed three issue series on how to build a birchbark canoe.
For back issues call (713)667-0128 or check their site at www.wwmag.net








Primitive Archer Magazine ran a detailed two issue series on how to build a birchbark canoe.

For back issues call (713)467-8202 or check their site at www.primitivearcher.com


509-327-7902 voice and fax john@barkcanoe.com e-mail
Home Canoes Classes Materials Accessories Tips Links Consignment Canoes