We Bring the Class to You

This program was originally designed for museums, schools or other groups wherein a birchbark canoe would be assembled on site.

Tailor-made Program

It could be a one-on-one private class at the location of your choice.
It could be a demonstration at your school, museum or club.
It could be a group class at your location where you assemble the group and charge them the fee of your choice,
It could be where you come to the shop and together we build a canoe.
Or, it could be a combination of any of these.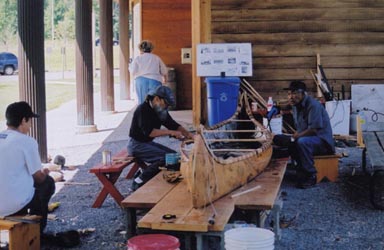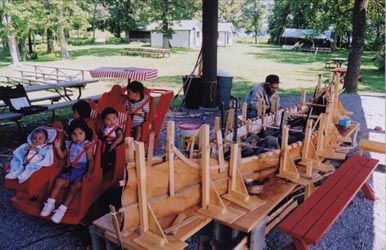 However it is structured, it will be your class.

Cost

Price is $7575 for a premium grade canoe (15ft long and $445 per additional foot up to 18ft) of your choice of style plus travel and lodging expenses. We will bring everything needed. A deposit of half is required to secure the date. Balance to be paid upon arrival.

You will be allowed to photograph or video the process. Tuition includes 5 crooked knives and hand-out material based on what is most suitable for the group.

For more information or to register call or e-mail us.

509.216-7451 voice john@barkcanoe.com e-mail

Home Canoes Materials Accessories Tips News and New Stuff Links Consignment Canoes